This is an archived article and the information in the article may be outdated. Please look at the time stamp on the story to see when it was last updated.
A new recording surfaced Thursday that reportedly features Clippers owner Donald Sterling denying being a racist and expressing disappointment in Magic Johnson's reaction to recent comments attributed to Sterling.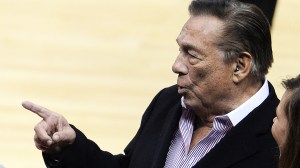 "You think I'm a racist?" the person identified by RadarOnline.com as Sterling said in the recording. "You think I have anything in the world but love for everybody? You don't think that. You know I'm not a racist."
KTLA 5 News has not independently verified the authenticity of the recordings.
Sterling allegedly went on to tell the person, identified by the entertainment website as a longtime friend, that he grew up in East Los Angeles and was the president of his high school, which he noted was "50 percent black and 40 percent Hispanic."
The alleged comments come in the wake of a national scandal sparked by a recording that made headlines last month in which racist comments were attributed to Sterling.
In that recording, Sterling allegedly told V. Stiviano that he was upset about her posting a picture on her Instagram account of herself with Lakers legend Earvin "Magic" Johnson.
"It bothers me a lot that you want to broadcast that you're associating with black people," Sterling allegedly said in the audio recording released by TMZ on April 25.
Sterling also told the woman she could "admire him, bring him here, feed him, f— him," referring to Johnson, but not bring him or other black people to his games or post pictures of herself with them on social media.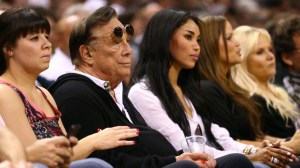 NBA Commissioner Adam Silver later confirmed the voice in the recordings was Sterling's.
Johnson reacted by tweeting that he would "never go to a Clippers game again as long as Donald Sterling is the owner."
Sterling allegedly talked about Johnson's reaction in the recording released on Thursday.
"It breaks my heart that Magic Johnson, a guy that I respect so much, wouldn't stand up and say, 'Well let's get the facts. Let's get him and talk to him.' Nobody tried. Nobody," Sterling allegedly said.
The recording also indicated that Sterling had no intention of selling the Clippers, although Silver has banned him for life from the NBA and fined him $2.5 million over the controversy.
"You can't force someone to sell property in America," Sterling allegedly said. "I'm a lawyer; that's my opinion."
Through her attorney, Sterling's estranged wife Shelly has said she will fight to keep her 50 percent ownership in the team.
"They've been estranged and not living together for a year, said Pierce O'Donnell, Shelly Sterling's attorney. "He's out of the team… and she's the owner in charge."