This is an archived article and the information in the article may be outdated. Please look at the time stamp on the story to see when it was last updated.
Three victims of a shooting rampage in Isla Vista and the suspected gunman were identified by the Santa Barbara County Sheriff's Office Saturday. The names of three other people who died during a stabbing incident prior to the shooting had not been released.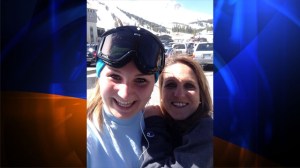 Santa Barbara City College student Elliot Rodger, 22, was identified as the gunman by Santa Barbara County Sheriff and Coroner Bill Brown on Saturday.
Rodger allegedly killed seven people and injured 13 others Friday night using his BMW, one or more guns and sharp objects.
Three males had been repeatedly stabbed with sharp objects at a residence in the 6500 block of Seville Road (map) before Rodger's shooting spree, Brown said.
Rodger then shot multiple people as he drove around Isla Vista, killing three.
Veronika Weiss, 19
Veronika Weiss was a freshman at the University of California, Santa Barbara and had graduated from Westlake High School in Thousand Oaks in 2013.
Weiss was standing outside the Alpha Phi sorority house in the 800 block of Embarcadero del Norte (map) when she and two others were shot, Brown said. Two of the victims died.
It was not known if any victims were members of the sorority.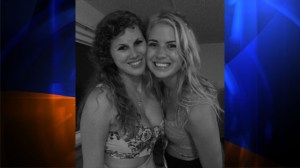 Katie Cooper, 22
Cooper was with Weiss when Rodger opened fire on the two women.
Cooper studied art history and archaeology at UCSB, according to her Facebook.
She graduated from Ruben S. Ayala High School in Chino Hills in 2010.
Christopher Michael-Martinez, 20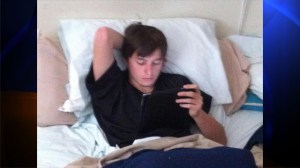 Michael-Martinez's father, Richard Martinez, spoke about his son's death outside the Santa Barbara County Sheriff's Department on Saturday.
"You don't think it'll happen to your child, but it does. Chris was a really great kid," he said. "Ask anyone who knew him."
Martinez blamed "irresponsible politicians" and the National Rifle Association for his son's death during his statement.
The UCSB student was inside a delicatessen when Rodger shot him, Brown said.