This is an archived article and the information in the article may be outdated. Please look at the time stamp on the story to see when it was last updated.
A Los Angeles County judge signaled Tuesday that Department of Water and Power union chief Brian D'Arcy will have to turn over records showing how two nonprofit trusts he co-directs used $40 million in ratepayer money.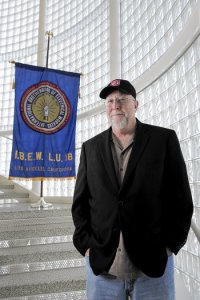 D'Arcy has been locked in a political and legal struggle over control of the financial information since September, following a Times report that managers at the utility had only scant information on how the money was spent.
In January, City Controller Ron Galperin issued a subpoena to D'Arcy and the nonprofits demanding that they turn over internal ledgers and bank records covering the last five years. Galperin also asked D'Arcy to submit to questioning by city auditors.
D'Arcy sought to quash the subpoena in Superior Court, arguing that the nonprofits were not public agencies, were not subject to state open government laws and were not obligated to comply with Galperin's request.
Click here to read the full story on LATimes.com.