This is an archived article and the information in the article may be outdated. Please look at the time stamp on the story to see when it was last updated.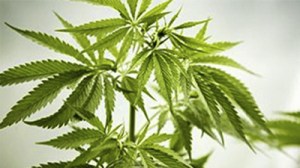 The Justice Department said it won't challenge state laws that legalize marijuana and will focus federal enforcement on serious trafficking cases and keeping the drug away from children.
Attorney General Eric Holder, in a conference call Thursday morning, notified the governors of Colorado and Washington that the department, for now, will not seek to pre-empt those states' laws, which followed voters' approval of ballot measures that legalized recreational marijuana use.
Marijuana will remain illegal under the federal Controlled Substances Act.  But a department memo to federal prosecutors tightened federal marijuana prosecution standards.
Under the new guidelines, federal prosecutors are required to focus on eight enforcement priorities, including preventing marijuana distribution to minors, preventing drugged driving, stopping drug trafficking by gangs and cartels and forbidding the cultivation of marijuana on public lands.   Nineteen states and the District of Columbia allow some legal use of marijuana, primarily for medicinal purposes.
Click here to read the full story at CNN.com.