This is an archived article and the information in the article may be outdated. Please look at the time stamp on the story to see when it was last updated.
A neighbor of Justin Bieber has alleged the 19-year-old pop star threw eggs at his home in Calabasas, authorities confirmed Friday.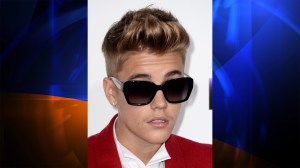 A call came into the Lost Hills Station of the Los Angeles County Sheriff's Department about 7:40 p.m. Thursday in which a homeowner said Bieber was flinging eggs at his house on Prado Del Grandioso (map), Lt. Jennifer Barsh said.
Celebrity gossip website TMZ.com posted photos of the eggs allegedly involved in the incident.
Bieber was not on scene when deputies responded and took a misdemeanor vandalism report, Barsh said.
The sheriff's detective bureau was handing the case, and a police report was not being released, she added.
The deputy who responded to the call said there was no doubt in the homeowner's mind who was behind the attack.
"He said he was 100 percent sure that it was Justin Bieber," said Sgt. Jeff Del Rio.
A short, expletive-filled video posted on TMZ.com purports to show the neighbor yelling at someone outside the home.
The person outside responds, "I got another one for you, actually," and then the man with the camera instructs someone else to call police.
The area is an affluent, gated community in the foothills of the Santa Monica Mountains, about 30 miles west-northwest of downtown Los Angeles.
KTLA's Rose Razeghi and Melissa Pamer contributed to this report.