This is an archived article and the information in the article may be outdated. Please look at the time stamp on the story to see when it was last updated.
On the same morning that a second suspect was due in court in her killing, a funeral was taking place Tuesday for a woman who died after being beaten outside a Santa Ana nightclub.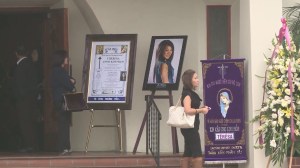 Annie Kim Pham was being memorialized at a private funeral service at Blessed Sacrament Church in Westminster.
She died at age 23 upon being removed from life support Jan. 21, three days after being hospitalized with severe injuries following a fight outside The Crosby nightclub.
She died of complications from blunt force trauma to the head, according to the Orange County coroner's office.
Her father told the Los Angeles Times that Pham had recently married and moved to Huntington Beach. A Chapman University graduate, Pham had recently gotten a job at Nordstrom, her father told the newspaper.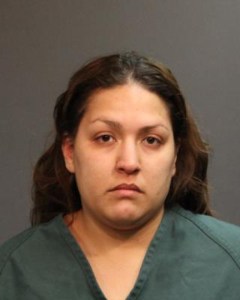 Meanwhile, Candace Marie Brito, 27, of Santa Ana pleaded not guilty Tuesday morning to one felony count of murder in Pham's death. She was arrested Jan. 24.
A judge ruled that cameras were not allowed at the hearing, held at the Santa Ana Central Jail.
Brito's attorney, Michael Molfetta, told reporters that his client is an office worker who was not involved in a physical altercation. He called the beating a "bar fight."
"Ms. Pham has been anointed a saint and the people on the other side — specifically, my client and Mr. Reed's client — have been vilified internationally," Molfetta said, referring to another woman charged in the case.
Molfetta previously said that Pham "threw the first punch," The Times reported, as did the Orange County Register.
"This young lady died tragically; she died unnecessarily," Molfetta said outside the hearing Tuesday. "What occurred out there — whatever occurred out there — was stupid, was mindless, was senseless and should never have resulted in the death of anybody, much less a young person."
Another woman, Vanesa Tapia Zavala, 25, pleaded not guilty Jan. 22 to a murder charge in Pham's death. She was being represented by Kenneth Reed, who said Zavala was innocent but had been hit and knocked down during the fight.
Zavala and Brito, both Santa Ana residents, were ordered held on $1 million bail each.
A third woman was being sought, and police released a photo of her on Friday.
Police have said they don't know exactly how the fight started, only that some kind of physical contact led to a verbal argument and then the beating.
Police initially were searching for two men and three women, but later said only three women were involved in the melee.
Leaders in the majority-Latino city have urged calm, saying the beating was an isolated incident and not a hate crime.
That message was echoed by a woman who said she was Pham's cousin at a vigil held last Friday at the site where Pham was beaten.
"She doesn't want people to be hating on other race(s). This is not about race," Kathleen Trinh said. "Just learn to love people. Be the helping hand, don't be a bystander."'
KTLA's Sara Welch contributed to this article.