This is an archived article and the information in the article may be outdated. Please look at the time stamp on the story to see when it was last updated.
Kobe Bryant and the Los Angeles Lakers reached an agreement on a two-year contract extension, the club announced Monday morning.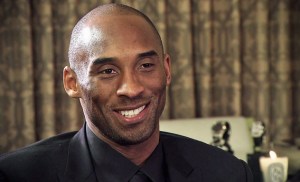 "This is a very happy day for Lakers fans and for the Lakers organization," Lakers General Manager Mitch Kupchak said in a statement posted on the Lakers website. "We've said all along that our priority and hope was to have Kobe finish his career as a Laker, and this should ensure that that happens."
During his 17-year career, Bryant has won five NBA championships with the Lakers. He was named the NBA's Most Valuable Player in 2007-2008 and won the NBA Finals MVP in the 2008-09 season.
Bryant, a 15-time NBA All-Star, also won gold medals in the 2008 and 2012 Olympics.
The Lakers originally acquired Bryant from the Charlotte Hornets in exchange for Vlade Divac on July 11, 1996.
The terms of the contract were not released, but a source familiar with the situation said Bryant would make between $40 million and $50 million for the two years, the Los Angeles Times reported.
Bryant, currently recovering from an Achilles injury suffered late in the 2012-13 season, began practicing with the team earlier this month.
Bryant tweeted the following picture of his signature Monday morning.
#Laker4Life pic.twitter.com/1hqyMllnoy

— Kobe Bryant (@kobebryant) November 25, 2013