This is an archived article and the information in the article may be outdated. Please look at the time stamp on the story to see when it was last updated.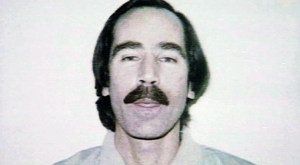 LOS ANGELES (KTLA) — Christopher Hubbart, the so-called Pillowcase Rapist could be released in Los Angeles County within weeks after the California Supreme Court denied a bid to keep him in a state mental hospital.
The justices rejected a request by District Attorney Jackie Lacey for a new hearing on whether the 62-year-old serial rapist should be released in Santa Clara County, where he committed his most recent crimes, rather than Los Angeles, according to the L.A. Times.
Lacey released a statement Wednesday announcing her office was "committed to working with our law enforcement partners to ensure that all terms and conditions of Hubbart's release from custody are strictly enforced."
Hubbart admitted sexually assaulting more than three dozen women in California between 1971 and 1982, most of them in the Los Angeles area.
He was released from prison several times in the past, but was eventually sent back to prison after assaulting more women.
In 1996, Hubbart was declared a "sexually violent predator" and committed to a state hospital for treatment.
Nearly two decades later a Santa Clara County judge ruled in April that Hubbart was eligible for release and ordered him relocated to Los Angeles County.
The exact date of Hubbart released was not announced.
Once released, Hubbart must wear an electronic monitoring ankle bracelet, report his movements and submit to regular lie detector and other tests, according to the L.A. Times.
L.A. Times contributed to this report.