This is an archived article and the information in the article may be outdated. Please look at the time stamp on the story to see when it was last updated.
An investigation was underway at Los Angeles Unified School District headquarters after more than two dozen students became ill, officials said.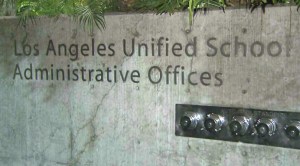 About 20 students at Ritter Elementary School in Watts got sick shortly after lunch on Friday, the school district said.
The students reported flu-like symptoms including vomiting and diarrhea, school officials said.
School nurses treated the students.  One had to be taken to the hospital, but the others were released to their parents.
Another eight students at Dolores Huerta Elementary reported similar symptoms on Monday, school officials said.
The LAUSD tested food samples from both schools to determine if the students had suffered some type of food-related illnesses.
But the tests came back negative, the district said.
The LAUSD's Office of Environmental Health and Safety and Nursing Services also determined that not all the students had the same meals, making it less likely that the illnesses were caused by food, the district said.
The district has been working with the Los Angeles County Department of Public Health to determine what made the students sick, officials said.
To prevent the spread of viruses, the LAUSD urged students to wash their hands with soap and water, and stay home from school, if they were sick.