This is an archived article and the information in the article may be outdated. Please look at the time stamp on the story to see when it was last updated.
LOS ANGELES — There's a move afoot by state lawmakers to crack down on the practice of making false 911 calls to celebrity homes, known as "swatting."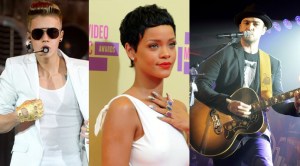 The term comes from the SWAT-style police response the calls can trigger.
In just the last two weeks, at least four celebrities — Russell Brand, Rihanna, Justin Timberlake and Selena Gomez — have been "swatted."
Right now, it is just a misdemeanor to have police dispatched on a phony crime report.
On Tuesday, the state Senate Public Safety Committee voted unanimously to approve a bill by Sen. Ted Lieu (D-Torrance) to make those convicted of such false calls responsible for paying restitution.
The cost of the police response can be in the thousands of dollars, according to officials.
Lieu also emphasized the danger of making false 911 calls, saying police arriving with guns drawn could end up running into private security guards at homes of celebrities.
"The result of this, sooner or later, is going to be injury or death," he said.
The measure was backed by Lt. Wayne Bilowit of the Los Angeles County Sheriff's Department, who said a large number of the 400 swatting incidents nationwide have occurred in his county.
"This is unfortunately a growing phenomenon,'' he told the legislators.
Committee Chairwoman Loni Hancock (D-Berkeley) said the proposed new law would provide a "strong disincentive'' once it is applied a few times.
The bill originally would have also required a minimum jail sentence of 120 days.
However, that section was taken out by Lieu to eliminate costs to the state and address opposition from the California Attorneys for Civil Justice.
-KTLA/Los Angeles Times