This is an archived article and the information in the article may be outdated. Please look at the time stamp on the story to see when it was last updated.
Four days after Brian Ludmer was wounded in a shooting rampage at Los Angeles International Airport, students at Calabasas High School walked out of classes for a rally in support of the performing arts teacher and against gun violence.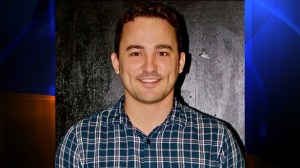 Ludmer, who remained hospitalized in good condition at Ronald Reagan UCLA Medical Center, watched the rally live online, a school official said.
"We know he's going through a lot and needs a lot of donations because his medical bills are really rising quickly," said Calabasas High student Sam Kaufman.
Describing his reaction to news of the shooting, Kaufman said: "It was really scary, because, how much more close to home could it get? It felt really personal."
At 12:19 p.m., students gathered on the campus quad and chanted, "We love Ludmer!"
The 29-year-old teacher had been on his way to a friend's wedding Friday morning when a gunman shot him in the leg, authorities said. Ludmer managed to crawl to a closet and make a tourniquet before first responders reached him.
"He said he thought he was going to die," said CJ Foss, the school's principal. "He heard what he thought were police officers looking for the shooter."
An online fundraiser has been established for Ludmer. Donations can be made at YouCaring.com.