This is an archived article and the information in the article may be outdated. Please look at the time stamp on the story to see when it was last updated.
SOUTH LOS ANGELES, Calif. (KTLA) — Flames engulfed a commercial building on Saturday morning in South Los Angeles causing extensive damage.
The fire was reported at around 3:30 a.m. at the intersection of 92nd and Juniper streets.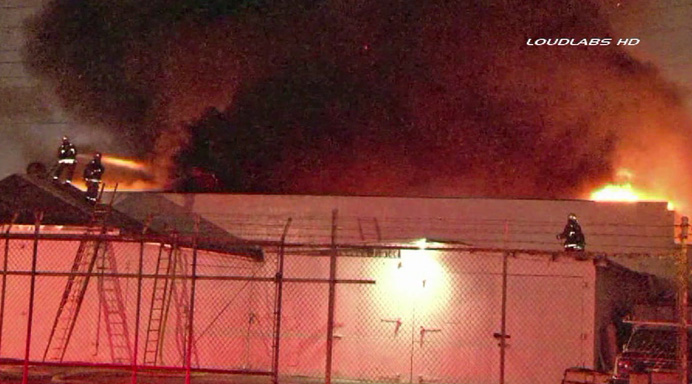 Officials said it took dozens of firefighters to knock the fire down.
The commercial building houses a series of companies, including Verco, which builds commercial refrigeration units.
The raging flames could be seen from the nearby 110 freeway.
No injuries were reported.  The cause of the fire was under investigation.