This is an archived article and the information in the article may be outdated. Please look at the time stamp on the story to see when it was last updated.
A man was arrested Thursday after a two small explosive devices were detonated inside an Ontario Sam's Club, police said.
It is unclear what time the incident was reported, but about 3:40 p.m. the Ontario Police Department tweeted that they responded to a possible fire at 951 North Milken Avenue.
The store was evacuated and the two devices caught products in their proximity on fire, but Sam's Club employees were able to extinguish the small blazes quickly, police said.
No structural damage or injuries were reported and all employees and customers were accounted for, police said in a tweet. However, it was unclear whether the store would reopen on Friday.
Investigators had been working to determine whether any explosive devices were outstanding. At 9:30 p.m., they said they were "unaware" of any but would work through the night to round up evidence.
A woman who did not want to be identified told KTLA a store employee say a man walk in carrying a white plastic bag and wearing a surgical mask, and one worker thought he looked suspicious. Soon, people heard popping sounds and saw a small cloud of white smoke.
That man was later identified as Hugo Gonzalez, 49, of Fontana. Witnesses saw him run from the scene and alerted officers, who took Gonzalez into custody after a short pursuit, Sgt. Bill Russell told KTLA.
Police believe Gonzalez acted alone.
Materials similar to those used in the devices in the store were found in the suspect's vehicle, and investigators also searched an apartment in the 16500 block of Arrow Boulevard in Fontana, officials said, though the residence was later deemed safe.
Officials have not released additional details about Gonzalez or what led up to the incident. The motive remains unclear.
Area residents were also evacuated for a time but were allowed to return after the apartment building was cleared.
Agents from the FBI and Bureau of Alcohol, Tobacco and Firearms were assisting police in their investigation.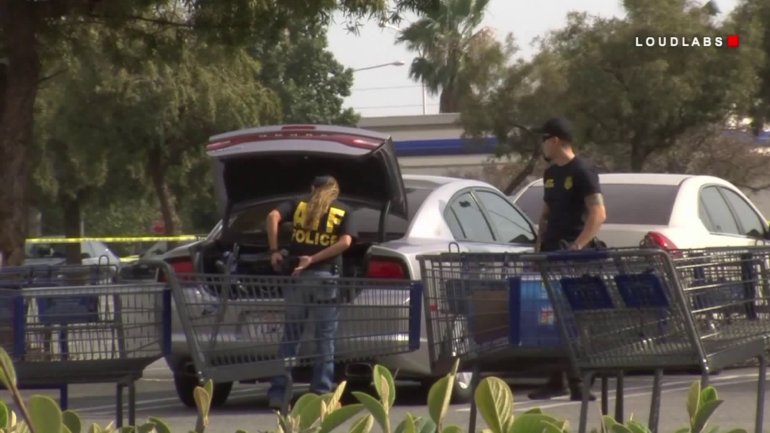 Bomb went off inside Sams Club Ontario, California https://t.co/Oo6gFhnyJ1

— Pastor Peter (@mezapeter) April 5, 2018
KTLA's Matt Phillips and Erika Martin contributed to this story.