This is an archived article and the information in the article may be outdated. Please look at the time stamp on the story to see when it was last updated.
A 20-year-old man was arrested in a stabbing death at the Volcano Tea House  in Garden Grove on Friday, police said.
Officers arrived at the tea house located in the 10100 block of Garden Grove Boulevard (map) around 11  a.m. following a "suspicious circumstances" call, Garden Grove police stated in a news release.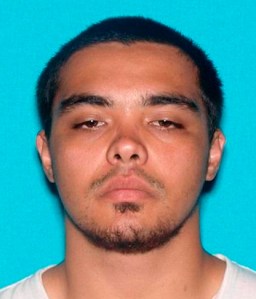 A woman who worked at the tea house called police because she saw a man she didn't know inside the establishment when she arrived to open the business, Garden Grove police Lt. Ben Stauffer said.
The man motioned for the woman to come inside the store, but she instead locked him in and called police, Stauffer said.
When officers arrived they found Robert Gabriel Rodgers in the front of the tea house.
Another man was found dead of apparent stab wounds in the back of the establishment. The victim was believe to be part of the cleaning crew, Stauffer said.
Rodgers was taken into custody suspicion of murder and was later booked at the Orange County Jail, police said.
It was unclear what happened inside the business or if there was any relationship between the victim and Rodgers, the release stated.
The identity of the victim had not been released
KTLA's Kennedy Ryan, Kacey Montoya and Melissa Pamer contributed to this article.
More Video: