This is an archived article and the information in the article may be outdated. Please look at the time stamp on the story to see when it was last updated.
An investigation was underway Wednesday into a deputy-involved shooting in Compton that left one man dead and another man injured, according to the Los Angeles County Sheriff's Department.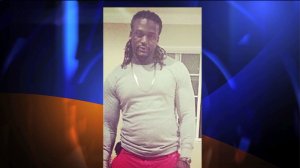 The shooting occurred shortly before 10 p.m. in the area of North Poinsettia Avenue and East Palmer Street (map) following an attempted traffic stop, a news release from the Sheriff's Department stated.
The incident began when two patrol deputies observed a vehicle allegedly driving recklessly, according to the release.
Believing the driver may have been under the influence of some substance, the deputies tried to pull the vehicle over, the release stated.
However, the driver did not stop and a short pursuit ensued, authorities said. It ended when the car crashed into a parked vehicle.
"After the collision, both deputies exited their patrol car and attempted to contact the occupants," the release stated. "While the deputies were outside of their patrol car, the driver of the suspect vehicle attempted to strike the passenger deputy with the vehicle. At this time, the passenger deputy was involved in a shooting."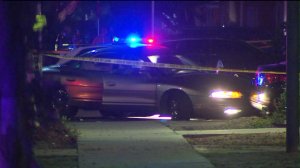 The other deputy also opened fire after allegedly witnessing the driver pull out a handgun, the release stated.
The driver was pronounced dead at the scene, deputies said.
Authorities have not released the his name yet, but his mother identified him as 24-year-old Antoine Hunter.
His mother, Martha Willis, told KTLA that he was a good young man who was attending a community college. She said that although he did have some past problems with the law, he had been working diligently over the past couple of years to get his life back on track.
Willis added that her son was just three days away from getting off of parole.
Family and friends of Hunter and the other man who was shot had gathered at the scene Wednesday morning as the investigation into the incident continued.
The passenger of the vehicle, who has not been identified, was taken to a local hospital. His condition was not immediately known.
No deputies were injured.
A loaded handgun was recovered, according to the release.
At the scene, Willis said she was simply looking for answers.
"I just want to know who was wrong. If my son was wrong, then okay, I have to deal with that as a parent, and I have to ask God for forgiveness for the shooter. But if the police was wrong, then I have to learn how to forgive him also," she said.
KTLA's Alberto Mendez contributed to this report.