This is an archived article and the information in the article may be outdated. Please look at the time stamp on the story to see when it was last updated.
A man was being sought Saturday after an early morning hit-and-run collision in Vernon that left one man dead and a third man injured, authorities said.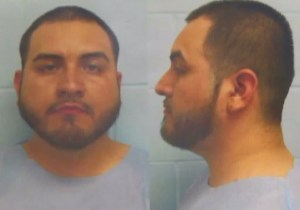 About 3 a.m., the deadly incident was preceded by a minor crash involving a semitrailer at the intersection of Soto and 37th streets, said Detective Sgt. Brandon Gray of the Vernon Police Department.
The big rig proceeded westbound on 37th to Santa Fe Avenue, where it ran a red light and collided with a Chevrolet pickup truck carrying two men, according to investigators. The pickup, which had been traveling northbound on Santa Fe, "became lodged underneath the trailer" and "the vehicles then skidded across the intersection" before coming to a halt, Gray said.
The driver of the big rig exited his vehicle, "raised the trailer legs, then … disconnected the cables from the truck and drove off, westbound on 37th Street," the detective sergeant said. Police later discovered the tractor vehicle at Soto and 26th streets, about a mile away from the scene.
Gray described the big rig driver's actions as "brazen and callous," adding that "he could have very easily stayed and rendered aid to those people that were in that pickup, but (he) chose to leave instead."
The passenger in the Chevrolet died at the scene, according to police. He was identified as Armando Murillo, 28, of Pacoima, said Investigator K. McCracken of the Los Angeles County coroner's office.
News video showed Vernon firefighters using power tools to free the driver of the pickup truck, whose cab was flattened underneath the semitrailer. That man was then transported to a hospital with minor injuries, Gray said.
Police described Guillermo Ortiz Jr., a Latino male in his 20s, as a "person of interest" in the case. Ortiz has not been identified as the driver of the big rig.
"He's got information that we believe will be helpful with our investigation at this point, so we're asking that he come forward and contact us," Gray said, adding that Ortiz was "from out of state."
Anyone with information about Ortiz's whereabouts or the crash was asked to call the Vernon Police Department at 323-587-5171.
KTLA's Geoff Peters contributed to this story.