This is an archived article and the information in the article may be outdated. Please look at the time stamp on the story to see when it was last updated.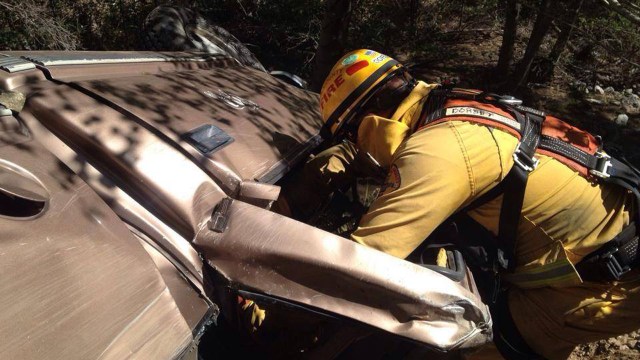 One person died and another was injured when a vehicle went over a cliff near Castaic Sunday morning, according to the California Highway Patrol.
The discovery was made around 7:50 a.m. after a person saw tire marks going off of the side of Lake Hughes Road just east of Castaic Road, CHP Officer Logan Callahan said.
The vehicle landed either on its side or on its roof, according to Callahan.
One person was killed in the crash, Callahan said. Another person was injured and transported to a hospital in unknown condition.
Lake Hughes Road was shut down in both directions and a SigAlert was issued shortly after 9 a.m., according to the CHP's incident log.
The CHP tweeted around 9:45 a.m. that the road was closed "due to a traffic collision."
Initially, it was expected that the road closure would last for two hours. However, the incident log stated around 12:30 p.m. that the SigAlert would likely remain in effect for an additional three hours.
No other details were immediately available.