This is an archived article and the information in the article may be outdated. Please look at the time stamp on the story to see when it was last updated.
A man who was allegedly armed with a "bayonet-style" weapon was shot and killed by police in East Hollywood early Friday, and his girlfriend said he had taken the weapon outside to "feel safe."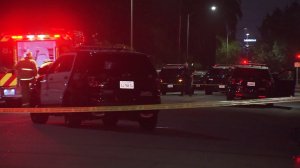 The incident was reported about 1:10 a.m. near the intersection of Sunset and Hobart boulevards, said Los Angeles Police Department Detective Meghan Aguilar.
She said that a patrol unit with two officers encountered the man and he was armed with a "bayonet-style" weapon. She described it as a 2-foot long piece of metal with a 6-inch blade attached.
Police won't say what happened before the officer-involved shooting, except that both officers fired their weapons and the man was killed. The man was pronounced dead at the scene by Los Angeles Fire Department officials.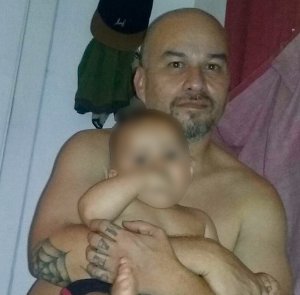 A woman who identified herself as the man's girlfriend said the pair were fighting when police responded.
"We were kind of fighting, arguing with each other. He wanted to go outside with a bayonet, and I didn't want to let him," said Roxana Villalobos.
Villalobos identified her boyfriend as Marcelo Luna.
She said he went outside with the weapon, promising to keep it inside his sweater.
"He goes, 'I just want to feel safe. I just want to feel safe,'" Villalobos said.
A short time later, she heard sirens and his scream. Then, she heard gunshots.
Luna was bipolar and had schizophrenia, Villalobos said. The couple has a 10-month-old son together.
"I don't know where to begin," Villalobos said.
The weapon was recovered and the incident is being investigated, said Lt. Chris Ramirez. He added that the officers have not been interviewed and that their vehicle was equipped with a dashboard camera.
Joseph Carino said he heard someone running and screaming early Friday and later heard the police officers tell the man to drop his weapon.
"I heard screaming and then 'pop, pop, pop, pop,'" Carino said.
The man, who is described as being in his 40s, was still laying on the street at 4 a.m. and the intersection remained cordoned off by police at 5 a.m.