This is an archived article and the information in the article may be outdated. Please look at the time stamp on the story to see when it was last updated.
Two of the six women injured when a vehicle overturned in a suspected DUI crash in Beverly Hills early Friday morning have died, and the SUV's driver has been arrested, officials said.
The solo-vehicle crash was reported about 1:23 a.m. near the intersection of South Santa Monica Boulevard and Wilshire Boulevard, Beverly Hills Police Department Lt. Renato Moreno said.
Arriving officers found several victims had been ejected from a white BMW X5 that had overturned while heading east on South Santa Monica Boulevard.
Preliminary reports indicated that the driver was speeding, lost control and slammed into a tree in the area after possibly running a red light.
The SUV had been carrying six women, all between the age of 20 and 35 and from the Los Angeles area, police said in a news release.
Paramedics treated the patients at the scene and transported them to an area hospital with significant injuries.
Two of the women, both passengers, died at the hospital. The rest were suffering from injuries that ranged from minor to serious, authorities said.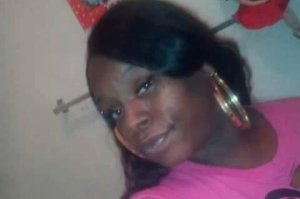 One of the victims was identified as De'Nesha Stewart by friends on Facebook, and a second was identified as Jenetta Williams through a GoFundMe campaign.
A cousin of Williams told KTLA she was a mother of five.
The driver of the SUV, 30-year-old Taisha Welch, has been arrested on suspicion of gross vehicular manslaughter while intoxicated, driving under the influence, driving with a suspended license and driving without a license, police said.
She was being held on $100,000 bail and expected to appear in court on May 1.
It was unclear if the "smaller" SUV was equipped to hold 6 people, some of whom were likely not wearing seat belts, Moreno said.
South Santa Monica Boulevard remained closed until about 6 a.m. due to the crash.
Daren Rauer, an Uber driver who witnessed the crash, said it ended "inches" from his car. He said seeing the crash unfold was "pretty traumatic."
"It's such a horrible thing to have witnessed," Raur told KTLA.