This is an archived article and the information in the article may be outdated. Please look at the time stamp on the story to see when it was last updated.
A man who was armed with a knife was fatally shot by officers responding to a domestic dispute call in Santa Ana Friday morning, police said.
Police were sent to the 2400 block of South Olive Street about 3:47 a.m. regarding a family disturbance, Santa Ana Police Department Cpl. Anthony Bertagna said.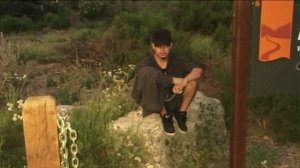 Two arriving officers were "confronted by the suspect" in the front yard, Bertagna said, adding that the man had a knife.
An officer-involved shooting occurred in which the suspect, identified by family as 22-year-old Yahir Breito, was struck multiple times, Bertagna said.
Breito was taken to a local hospital, where he later died.
"A family dispute, obviously you don't know what you're going into with volatile situations," said Betagna. "In this case somebody was armed which makes it even more difficult for the officers."
A knife was found at the location, Bertagna said.
Breito's brother, Marcos, told KTLA that his brother's death could have been avoided.
"How can they feel threatened when my brother only has a knife. Everything could have been easily fixed just with a Taser," said Marcos. "With the Taser, my brother would have been down and that's it."
No officers were injured in the incident.
KTLA's Alexandria Hernandez and Mariel Turner contributed to this report.