This is an archived article and the information in the article may be outdated. Please look at the time stamp on the story to see when it was last updated.
A man shot near a playground in Upland Wednesday night has died at an area hospital, police said.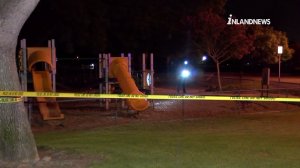 Authorities received a call from the victim's friend reporting the shooting about 9:12 p.m. near Citrus Park in the 800 block of West 8th Street, the Upland Police Department stated in a news release.
Arriving officers located a man suffering from gunshot wounds.
The man later died at an area hospital, according to the news release.
No information on the gunman or motive for the shooting was immediately available.
Anyone with information was asked to call the Police Department at 909-946-7624.