This is an archived article and the information in the article may be outdated. Please look at the time stamp on the story to see when it was last updated.
One man was killed and two Los Angeles County sheriff's deputies were injured in a shooting early Tuesday in Inglewood, authorities said.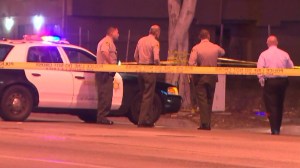 The two deputies were making a traffic stop about 12 a.m. in the 3900 block of West Century Boulevard, near Prairie Avenue, when the incident occurred.
"The suspect pulls out a weapon, starts to shoot at the deputies," Sheriff Lee Baca told KTLA, in an interview at the scene.
The deputies returned fire, striking the man multiple times in the chest. The man was transported to a local hospital, where he was pronounced dead.
"One deputy – the female deputy – was shot in the hip," Baca said. "Fortunately, the round hit her phone charger and did not embed in her body but it did embed in the charger."
The charger's deflection of the bullet was called a "miracle" in a tweet sent mid-morning by the sheriff's department.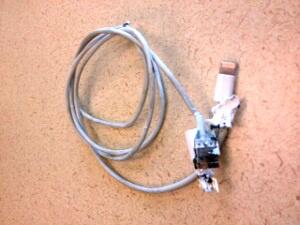 She was transported by ambulance to a hospital, where she was listed in serious but stable condition. The ambulance was reportedly escorted by more than a dozen sheriff's and local police vehicles. The deputy was released from the hospital Tuesday morning.
A male deputy was grazed by a bullet in the exchange of gunfire.
Two suspects were taken into custody, and a section of Century Boulevard was closed as an investigation was underway.
It was unclear why the deputies where conducting a traffic stop in the area, which is in the jurisdiction of the Inglewood Police Department.