This is an archived article and the information in the article may be outdated. Please look at the time stamp on the story to see when it was last updated.
The driver of an SUV involved in a crash that killed a Whittier high school student and injured four others was arrested Tuesday night on suspicion of drunken driving and manslaughter, police said.
The crash occurred in the 8000 block of Villaverde Drive — a little over a block from La Serna High School — about 11:30 a.m., according to a spokeswoman for the Los Angeles County Fire Department.
The SUV was traveling at a high rate of speed when the driver, identified as 19-year-old Daniel Vasquez, lost control, according to a post on the Whittier Police Department's Facebook page.
The SUV veered onto the sidewalk, striking a large brick mailbox and then rolled over, coming to rest on its roof, the post stated.
One of the occupants, identified by the coroner's office as 14-year-old Ivette Macias, was pronounced dead at the scene, police said.
Five other people were transported to the hospital, including Vasquez.
Two were airlifted to a trauma center in critical condition and two were transported via ambulance in unknown condition, police said.
Vasquez was also taken to a nearby hospital where he was arrested immediately following his release, according to the post.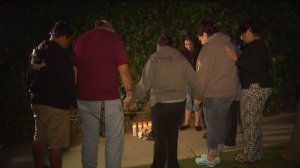 He was then transported to jail and booked on suspicion of felony DUI and vehicular manslaughter, police stated.
An assistant superintendent with the Whittier Union High School District said one student was killed and four were injured.
"It is with great sadness that I let you all know that there was a car crash outside the La Serna campus this morning involving an adult driver and five LSHS students," assistant superintendent Loring Davies said in a statement on the school's website.
Davies asked students to respond to calls or texts from their parents to confirm their safety.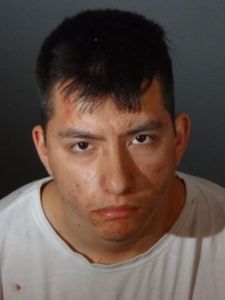 A witness who heard the crash told the Whittier Daily News it sounded like the SUV was going "awfully fast."
The man said he was first on scene, and saw beer cans outside the overturned vehicle.
Correction: An earlier version of this article misspelled the victim's last name. The post has been updated.