This is an archived article and the information in the article may be outdated. Please look at the time stamp on the story to see when it was last updated.
A 1-year-old boy died after he was run over by a family member in San Bernardino Tuesday.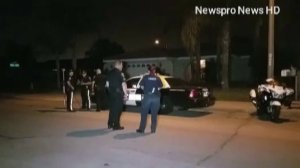 Police received a call reporting the incident in the 1800 block of Home Avenue about 6:30 p.m., San Bernardino Police Department Lt. Mike Madden said.
The 18 or 19-month-old toddler was rushed to the hospital after he was backed over by a relative, Madden said.
The child, who has not been identified, was pronounced dead after arriving at a nearby hospital, Madden said.
The crash is under investigation, but authorities did not initially think drugs or alcohol were factors in the incident.
This is the second time San Bernardino police have responded to a child being fatally backed over by a family member in the last nine days, Madden said.
Police asked that drivers pay special attention to children playing in yards and driveways, especially as the summer months approach.