This is an archived article and the information in the article may be outdated. Please look at the time stamp on the story to see when it was last updated.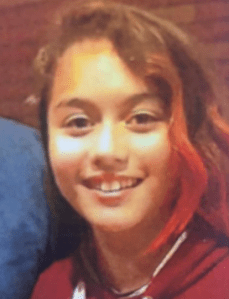 Rialto police are searching for a critically missing 12-year-old girl after she ran away from her home on Thursday.
Angela Hernandez skipped school this morning and was brought home to her residence before running away on a purple scooter, according to police.
She is known to frequent Frisbie Park and DD's Discount Store in Rialto, police said. Hernandez is described as 5-foot 3-inch Hispanic girl with brown red hair, brown eyes and weighing around 135 pounds.
She was last seen wearing a white shirt. Anyone with information is asked to call Detective Kevin Stephens at 909-820-2596.