This is an archived article and the information in the article may be outdated. Please look at the time stamp on the story to see when it was last updated.
A vigil was held Monday evening for a 12-year-old boy who was fatally wounded while walking to a convenience store in a shooting that also injured his 14-year-old cousin in San Bernardino Sunday night.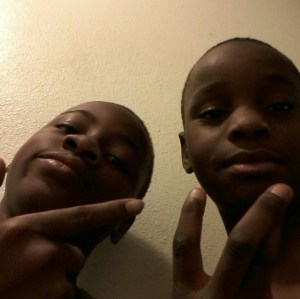 The shooting occurred about 10:02 p.m. near the Circle K located at the intersection of Highland Avenue and North Orange Street, said Lt. Rich Lawhead with the San Bernardino Police Department.
The boys ran toward the Circle K for help after being shot nearby, but the 12-year-old never made it to the convenience store, Lawhead said.
The 14-year-old did manage to get inside the store and call for help, according to Lawhead.
He was taken to a local hospital where he was treated for his injures. The teen was expected to be OK, according to Lawhead.
Police initially indicated the 12-year-old boy died at the scene, but later stated in a news release that he was pronounced dead after being taken to St. Bernadine's Medical Center.
Family members have identified the victims as 12-year-old Jason Spears and 14-year-old Terrance Spears. The two were cousins.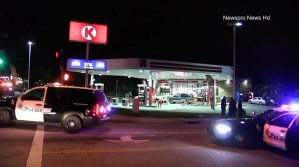 The boys were walking to the store when shots were fired in their direction, according to the news release.
Witnesses told police a full-size black SUV fled the area just after the gunshots.
Authorities were searching for the gunman but had no suspect description.
Police have recently stepped up patrols in the area due to an increase in gang activity, according to Lawhead, however he said it was unclear if this shooting was gang related.
Anyone with information was asked to contact the Police Department at 909-384-5747 or 909-384-5615.
KTLA's Geoff Peters contributed to this report.