This is an archived article and the information in the article may be outdated. Please look at the time stamp on the story to see when it was last updated.
A 13-year-old Yucaipa girl who tried to kill herself and will be taken off life support was victimized by bullying, her mother said.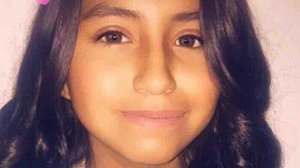 "My daughter is a victim of bullying," Charlene Avila wrote of her child, Rosalie Avila, an eighth grader at Mesa View Middle School.
"The world lost a treasure," Charlene Avila said on a GoFundMe page.
Last week, the Yucaipa-Calimesa Joint Unified School District announced Rosalie's death in a news release, saying it was saddened by her passing.
"No one can fathom the heartbreak and confusion that we are certain many of our students and their families are feeling right now, especially the families of those students that have been most closely struck by this event," the Dec. 1 statement read.
The school district has placed a link to suicide prevention information on its website, and crisis counselors have been sent to schools.
A family representative told KTLA Monday that the girl was declared brain dead Friday and will be taken off life support Monday evening.
Another family member, Jazmine Arias, who said she was Rosalie's cousin, told KTLA that the teen had been "severely bullied at school" and "sadly this was her outcome."
"This is becoming an epidemic in our youth and it is unacceptable. Bullying needs to stop," Arias said.
A candlelight vigil for Rosalie was held on the middle school campus on the night of Dec. 1.
Multiple local news stations spoke to the Avilas, who said the girl was found hanging in her bedroom last week and died after being taken off life support several days later. One family member alleged the school district was aware the girl had been bullied for years.
The girl's parents chose to donate her organs, Arias and another friend of the family told KTLA.
"That is the kind of people they are," Arias said. "They would never want a parent to have to feel the pain they feel."
Rosalie was described as smart, loving and an artist on the GoFundMe page.
"Her smile would light up the whole room with her laughter. She's very smart and always had good grades," the GoFundMe page said. "She's loved by so many people & by her family. She was daddy's girl and mommy's princess."
The page, set up to pay medical and burial expenses, had raised more than $36,000 by early Monday evening.