This is an archived article and the information in the article may be outdated. Please look at the time stamp on the story to see when it was last updated.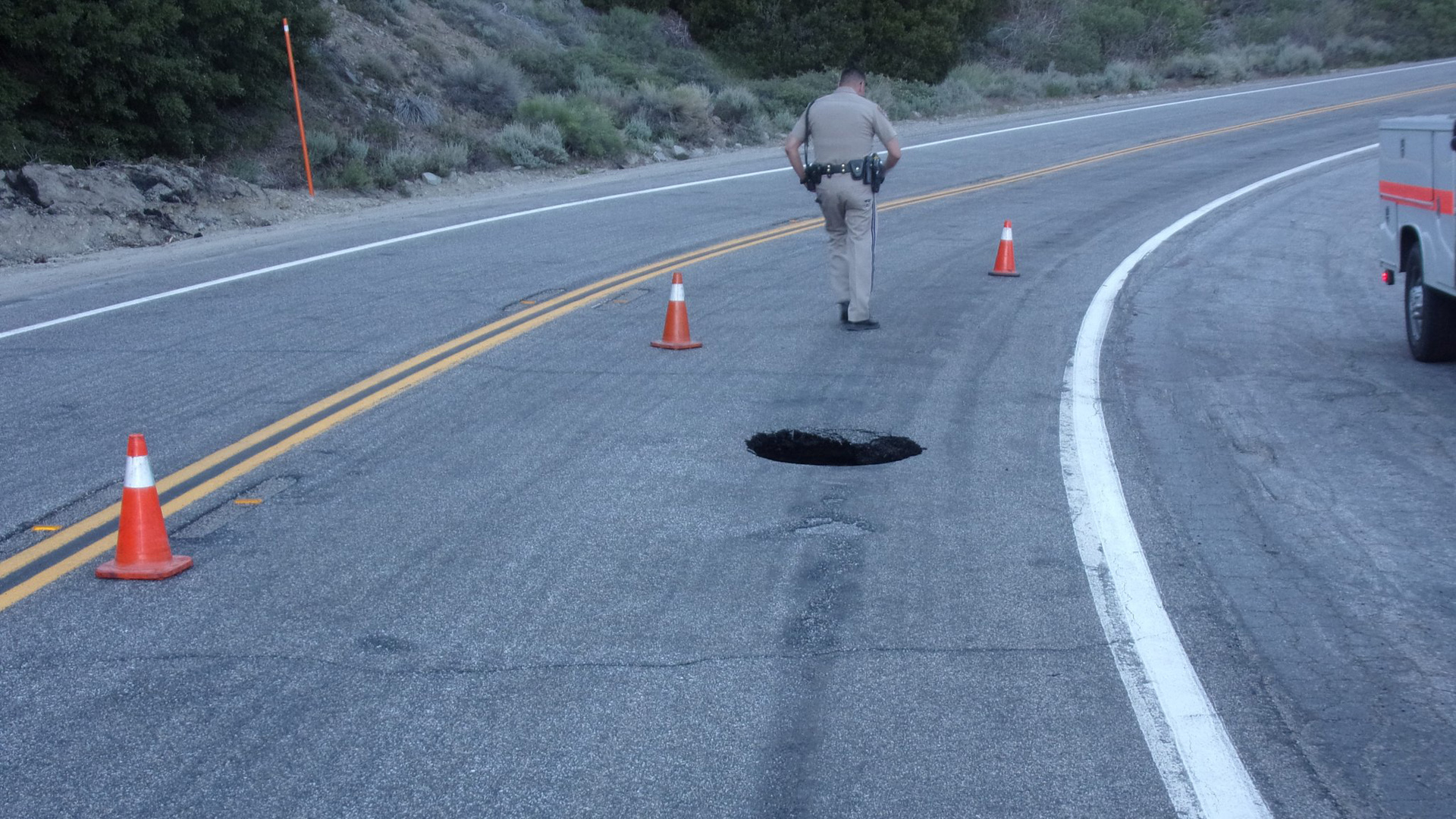 Angeles Crest Highway is closed after a sinkhole was discovered a few miles west of Wrightwood, the Forest Service said Friday, and Caltrans said repairs could take a month.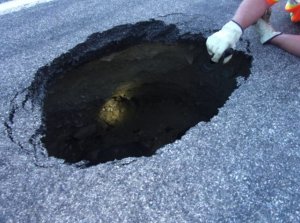 A large sinkhole appeared on the road, with a "cavern" underneath larger than the hole in the asphalt, the Angeles National Forest posted on Facebook Thursday night.
Caltrans said the "void under the pavement" is 10 feet deep and may encroach from eastbound into westbound lanes.
A circular opening in the pavement was shown in a photo posted Friday morning by the Forest Service, which warned "notice the cracks in the pavement." Two parallel cracks on either side of the hole appeared to extend across the roadway.
Caltrans District 7 indicated there was no estimated time of reopening. Engineers were assessing damage and estimated 30 days to conduct repairs.
About 14 miles miles of the roadway – a scenic two-lane road through the San Gabriel Mountains – is shut down. The closure is from Blue Ridge Road, just west of Mountain High in Wrightwood, west to Islip Saddle.
The sinkhole is just west of Grassy Hollow visitors center, within a mile of the eastern edge of the road closure.
A contractor will like be shoring up walls, repairing 200 feet of drain pipe, filling the void underneath the existing pavement and then repaving, Caltrans said.
The road is popular with motorcyclists, bicyclists and hikers heading to mountain trailheads. They'll need to avoid the area and drivers will have to seek alternate routes.