This is an archived article and the information in the article may be outdated. Please look at the time stamp on the story to see when it was last updated.
Update: An Amber Alert was later issued in the search for Noe Reyna. Read an updated version of this story here.
Original story: Police are asking for the public's help finding a "critical missing" 15-month-old boy who hasn't been seen since he was apparently taken by his biological father from the family's home in Boyle Heights on Tuesday afternoon.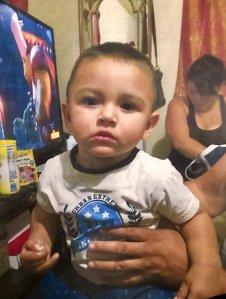 About 4 p.m., officials with the L.A. County Department of Children and Family Services responded to the residence in the 2200 block of East Fourth Street to remove the child from his parent's home and place the boy into protective custody, according to the Los Angeles Police Department. The parents had been notified of the court order.
When officlas got there, the child was missing, as was his biological father, Detective Steven Juarez said.
"DCFS was at the residence to take the child away due to narcotics issues," he said. "At this point, the mother is very cooperative; however, she cannot help us in locating the father."
The toddler — identified as Noe Reyna — was believed to have been taken by his biological dad, who does not have custody rights, according to a statement from LAPD.
He who was last seen on foot. Since no vehicle was involved, an Amber Alert was not immediately issued.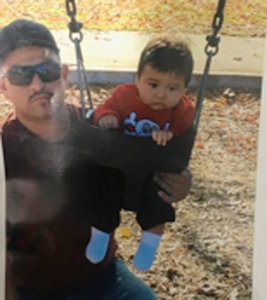 When asked if there was any reason to believe that the child was in danger, Juarez responded, "Just due to the nature of the court order of removing the child."
Noe is described as Hispanic, about 2-feet tall, weighing 35 pounds, with black hair and brown eyes according to police. He has wearing a yellow shirt, black short and black tennis shoes when last seen.
Juarez described the father — identified as 35-year-old Carlos Reyna — is described as Hispanic, about 6 feet 2 inches, weighing about 200 pounds, with black hair and brown eyes. He was last seen wearing a white T-shirt, blue jeans and brown work boots, the detective said.
Anyone who sees the father or child is urged to call 911.
KTLA's Nidia Becerra contributed to this story.