This is an archived article and the information in the article may be outdated. Please look at the time stamp on the story to see when it was last updated.
A 17-year-old boy was fatally stabbed after attempting to break up a physical altercation between two teens in Upland over the weekend, police said Sunday.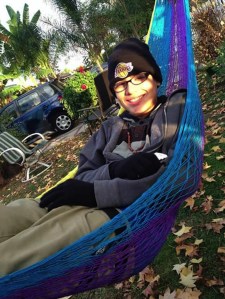 The suspected attacker, 16, was fighting another juvenile in the 500 block of East Seventh Street before 9:50 p.m. when the victim tried to intercede and was stabbed several times, according to a news release from the Upland Police Department.
He was discovered in an alley and transported to a hospital where he later died. Police initially said the victim was 16 years old, but later stated he had turned 17 last month.
Officials did not release his name, but the teen's parents identified him as Mike Medina. They told KTLA he had been trying to help his friend when he was stabbed in the heart.
"He died, pretty much in my arms … The last thing he told me — he said he loved me," said his tearful father, also named Mike Medina.
He was described as intelligent, and a "good kid" who had many friends.
"He was fun to be with. Everybody loved him, I didn't even realize how many friends he had until yesterday," the teen's father said.
The 16-year-old boy fled the scene before officers arrived. He was subsequently located and arrested, police officials said in the release.
"Little Mike, with a good heart, he stepped in to help somebody," said the victim's uncle, Raymon Campos. "It wasn't even meant for him."
Detectives were continuing an investigation into the incident.
Anyone with information about the case has been asked to call Upland police Detective Duran at 909-946-7624, extension 3238.
KTLA's Ashley Soley-Cerro and John A. Moreno contributed to this report.
More video: