This is an archived article and the information in the article may be outdated. Please look at the time stamp on the story to see when it was last updated.
A 16-year-old girl who was fatally shot by Fremont police during a robbery investigation was pregnant, authorities say.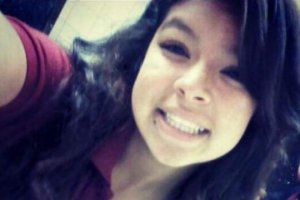 The girl, who was a passenger in a stolen vehicle linked to a series of robberies, was in her first trimester of pregnancy, according to Sgt. Ryan Cantrell, a spokesman for the Hayward Police Department, which is investigating the shooting.
Cantrell declined to release the girl's identity per department policy. However, the girl's family identified her as Elena Mondragon.
On a GoFundMe Web page created for the girl, her uncle, Miguel Minjares, described her as a "witty, fun-loving girl." He said the Antioch teen was "coldly shot" by police.
Click here to read the full story on LATimes.com.