This is an archived article and the information in the article may be outdated. Please look at the time stamp on the story to see when it was last updated.
A 17-year-old girl was arrested on suspicion of murder in the death of a pregnant mother who was stabbed during a fight near Venice Beach last month, the Los Angeles Times reported on Monday, citing police.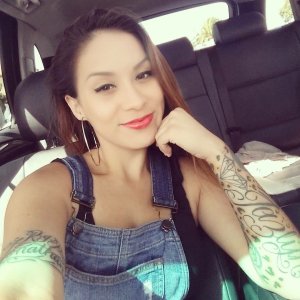 The teen turned herself in to authorities at the Los Angeles Police Department's Olympic Division on Friday, according to the newspaper. Her identity has not been released due to her age.
She had been wanted in the stabbing death of 22-year-old Jasmine Preciado, who was killed in a fight involving three other people near Windward and Pacific avenues on the night of Nov. 21.
Preciado, a mother of a 3-year-old girl, was three months pregnant at the time, according to LAPD She had apparently gotten into a fight with the teen and two men when the stabbing took place.
The victim's cousin, who wished to remain anonymous, told KTLA the day after the fatal incident that Preciado lived in Inglewood and was visiting friends with her boyfriend at the time she was killed. The boyfriend was not harmed.
"She loved her daughter," Preciado's cousin said. "She's going to be missed … We just want justice for her daughter."
The two men remained at large, according to the Times.