This is an archived article and the information in the article may be outdated. Please look at the time stamp on the story to see when it was last updated.
A police shooting that shut down the 91 Freeway in Anaheim Friday night left a 17-year-old female "suspect" dead, authorities announced Saturday.
Officials recovered a "possible handgun" or "an item appearing to be a handgun" at the scene, according to an Anaheim police statement.
"It still needs to be forensically examined to determine if it was actually a handgun, if it was functional, if it was loaded," Anaheim police Sgt. Daron Wyatt said.
A Fullerton police K-9 officer reported being involved in a shooting on the eastbound 91 Freeway near Kraemer Boulevard at around 7 p.m. Friday, authorities said.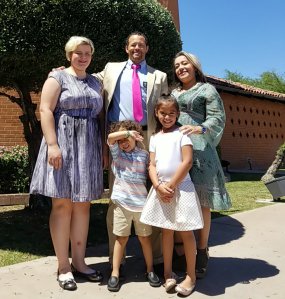 The 17-year-old Anaheim girl, whose name has not been released by authorities, was struck by gunfire and taken to a hospital, where she died, according to the Anaheim Police Department.
Police referred to the teen as a "suspect," but did not specify what crime the girl was suspected of.
A representative of the family on Saturday evening identified the teen as Hannah Linn Williams.
"At this time, the Williams Family is grieving the tragic and violent death of Hannah," the family said in an emailed statement. "We ask for prayers from the community as we work with Rev. Al Sharpton, Rev. Jarrett Maupin, and the National Action Network to find answers to what appears to be another unjustified shooting of a young person of color."
The family said it planned to seek and release results from a secondary autopsy.
"Hannah was a 17 year old teen with a loving family and bright future. We are pursuing all options available to secure justice," the family statement read.
A friend of the family, Magda Rojas, told KTLA that the family hopes for justice and for the truth of what occurred to be made public.
"We don't know what happened. ... We don't have no clue, we don't have no answers," Rojas said.
"I can't believe that she had a gun – how? Maybe a Mickey Mouse gun or something, but not a real gun," Rojas said.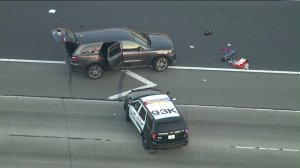 No officers were injured in the shooting, Wyatt said.
Early reports indicated a car had crashed into a police K-9 unit vehicle during the incident, logs show. Officers shut down the eastbound side of the freeway for several hours as they assessed the situation.
Aerial footage from Sky5 showed several patrol vehicles near what appeared to be a dark-gray Dodge Durango SUV that was facing the wrong way near the eastbound freeway entrance from Kramer Boulevard / Glassell Street. A Fullerton police K-9 SUV was left stopped perpendicular to the Dodge.
Anaheim police and the Orange County District Attorney's Office are investigating the case.
Authorities provided no further details about the circumstances that led to the shooting, and said no updates were expected for the rest of the weekend.
Anyone who witnessed the shooting was asked to call CrimeStoppers at 855-TIP-OCCS or at occrimestoppers.org.
UPDATE FROM @FPDPIO OIS: The suspect from last night's Officer Involved Shooting on the 91 freeway has been ID'd as a 17 year old female from Anaheim. Name is not being released at this time. She was pronounced deceased at the hospital. Investigation continues.

— Anaheim PD (@AnaheimPD) July 6, 2019
Press release from last night's @FPDPIO Officer Involved Shooting is attached. Thanks to @CHP_OC for helping with the mess on the freeway pic.twitter.com/mdSRjHu6sB

— Anaheim PD (@AnaheimPD) July 6, 2019