This is an archived article and the information in the article may be outdated. Please look at the time stamp on the story to see when it was last updated.
An 18-year-old man who prosecutors say attacked female joggers while skateboarding in Irvine is now facing felony charges of attempted forcible rape, two counts of sexual battery and assault with intent to commit a sexual offense, the Orange County District Attorney's Office announced Tuesday.
Keenan Al-Sayed Ahmad is also facing an additional charge of sexual battery by restraint. He faces a maximum sentence of six years in state prison if convicted.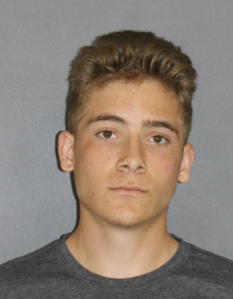 Ahmad is accused of attacking women jogging in Irvine on at least three different occasions, prosecutors said.
In the first incident, on Dec. 17 of last year, he allegedly groped a woman's buttocks while he rode past her on his skateboard, prosecutors said. The very next day, he is accused of riding his skateboard toward another woman jogging and then pushing her to the ground.
He covered the woman's mouth, holding her body down as he tried to muffle her screams, prosecutors have alleged. At the time of the incident, police said he then "stood up and touched (the woman) in a sexual manner" before fleeing.
A day later, the woman's husband told KTLA the attack came suddenly. As she was jogging, she saw the skateboarder approaching but just figured he was going to ride past her.
"She had moved off to the side to let him pass and she noticed there was no more sound, so she turned and he was pretty much already on top of her and she just had time to respond as he tackled her," her husband said, saying she was left traumatized.
About a month later, on Jan. 19., Ahmad is accused of groping a third woman — grabbing her buttocks while riding past on his skateboard, prosecutors said. He was arrested by Irvine police near the scene of one of the reported assaults just five days later, on Jan. 24.
When police announced his arrest, the Irvine Unified School District released a statement saying it is cooperating with authorities while he is investigated. As Ahmad is a student at Northwood High School, the campus had counselors on hand to support students who may be affected, the district said at the time.
Ahmad will be arraigned on June 4.