This is an archived article and the information in the article may be outdated. Please look at the time stamp on the story to see when it was last updated.
A man accused of exposing himself to a high school and a college student in Costa Mesa has been arrested and charged with indecent exposure, authorities said Friday.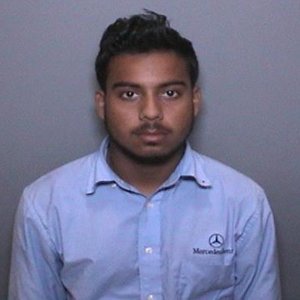 Brandon Alexis Mumtaz, 18, was arrested Thursday and charged with two  counts of indecent exposure and one count of child annoyance, the Orange County District Attorney's Office said in a news release.
Costa Mesa police said on Oct. 3, Mumtaz drove his car up next to a female who was walking home from school, talked to her and then exposed himself. The victim ran for help and Mumtaz fled, police said.
Two days before, police said Mumtaz was standing behind his car which was parked in a lot at Orange Coast College and exposed himself to a woman. She reported the incident to police.
Mumtaz was arrested after police released a surveillance image of his car and later received a tip from the community.
If convicted as charged, Mumtaz is facing a maximum sentence of two years in county jail and sex offender registration.
He is scheduled to be arraigned Nov. 8.
Anyone who believes they may have been a victim of Mumtaz is encouraged to call CMPD Det. Maridakis at 714-754-5051.