This is an archived article and the information in the article may be outdated. Please look at the time stamp on the story to see when it was last updated.
For a quarter-century after his charred body was found inside a Pep Boys torched in the 1992 Los Angeles riots, he was known as John Doe No. 80.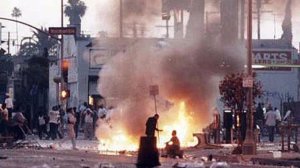 He was the only remaining unidentified victim among the more than 60 people who lost their lives in the deadliest riots in U.S. history.
His body was so badly burned that coroner's investigators were left only with some teeth and a partial print from his left middle finger.
But they never forgot about him. Every few years, they would try to match the fingerprint.
Read the full story on LATimes.com.