This is an archived article and the information in the article may be outdated. Please look at the time stamp on the story to see when it was last updated.
An 18-year-old woman was arrested Sunday in connection with the stabbing death of a man during a possible domestic dispute earlier this week, San Bernardino Police announced.
Nakasia James was taken into custody by Hemet police after detectives responded to a tip, Lt. Rich Lawhead of the San Bernardino Police Department said.
James was a suspect in the killing of Dorian Powell, 21, who was found dead early Monday morning inside a San Bernardino apartment, the lieutenant said.
At about 2:35 a.m., police received a call regarding a person "who had reportedly been stabbed by his girlfriend," according to a news release issued that day.
Officers responded to the 2000 block of North Central Avenue, where they found Powell suffering from injuries consistent with a stabbing. He was pronounced dead at the scene.
The homicide was apparently related to a domestic disturbance inside the home, police said.
James, initially described as a "person of interest" in the case, was aware at the time that she was being sought in connection with the killing, according to investigators.
Later Monday, an apparent confession was published on a Facebook page purportedly belonging to a person named "Nakasia Macc James."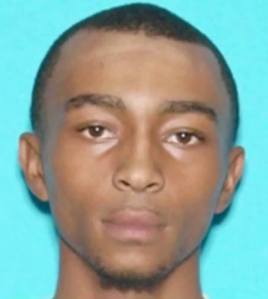 The author of the post wrote that she had been fighting with her "ex," who hit her in the the face.
"We was really fightn and I gt (sic) the knife and stabbed him," the statement said, adding that she "ddnt think I would hurt him BT I did he died."
Authorities have declined to comment on the social media post.
The investigation was ongoing. Anyone with information about the incident was asked to contact Detective Lewis at 909- 384-5762 or Sgt. Kokesh at 909-384-5615.