This is an archived article and the information in the article may be outdated. Please look at the time stamp on the story to see when it was last updated.
Two more women accused movie mogul Harvey Weinstein of sexual assault Tuesday, and the company he co-founded is facing a potentially costly lawsuit over his conduct.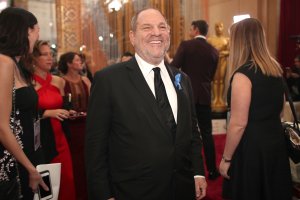 Mimi Haleyi, a production assistant on a Weinstein Co. TV show, said Tuesday she was sexually assaulted by Harvey Weinstein in 2006 in New York.
On the same day, actress Dominique Huett said Weinstein sexually abused her in 2010 in Beverly Hills and she sued his company for negligence, marking the first civil suit over the former co-chairman's alleged abuses since the scandal came to light.
They are the latest among more than half a dozen women who have accused Weinstein of sexual assault or rape and among more than 50 women who have publicly detailed a range of inappropriate behavior by the mogul.
Read the full story on LATimes.com.