This is an archived article and the information in the article may be outdated. Please look at the time stamp on the story to see when it was last updated.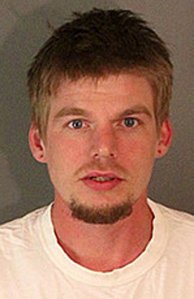 Two AR-15 rifles, two handguns and ammunition were found in the home of a 27-year-old man who allegedly threatened to shoot people at a local community college, Riverside County Sheriff's Department officials said.
Jacob Ryan McBain was arrested on suspicion of making terrorists threats and being a felon in possession of a firearm.
The incident was reported about 9:40 a.m. Monday after a series of threats were made on Facebook, sheriff's officials said in a news release.
The threats were deemed credible and detectives determined they came from a home in Norco. No further details of the threats, including which school McBain mentioned, have been released.
Investigators served a search warrant at a home in the 5000 block of Trail Street and took McBain into custody.
Local schools and college officials were notified of the incident, despite the Presidents Day holiday.
The incident happened days before another alleged school shooting was thwarted at a South Whittier high school.