This is an archived article and the information in the article may be outdated. Please look at the time stamp on the story to see when it was last updated.
Two men were in custody after a shootout with Los Angeles police Saturday afternoon in East Hollywood, authorities said.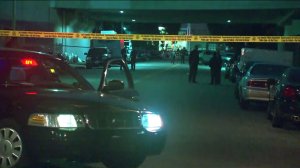 No one was injured in the shooting, which took place about 3 p.m. in the area of Clinton Street and North Heliotrope Drive, said Officer Mike Lopez, a spokesman for the Los Angeles Police Department.
While on patrol in the area, an LAPD Metropolitan Division officer encountered two men armed with handguns, according to Lopez.
An exchange of gunfire ensued, the spokesman said, adding that no one was struck.
The two gunmen were subsequently taken into custody, the LAPD said. They were not immediately identified.