This is an archived article and the information in the article may be outdated. Please look at the time stamp on the story to see when it was last updated.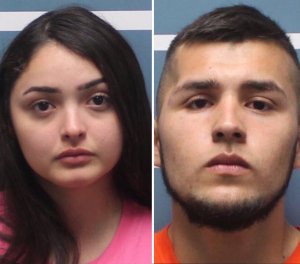 Authorities say a young woman and young man were arrested on suspicion of murder in the shooting death of a 16-year-old boy in central California.
Tulare County Sheriff's deputies responding to a call Friday night near Earlimart found the teenager, Ignacio Lemus, with at least one gunshot wound.
Detectives identified 18-year-old Jesus Fernandez and 19-year-old Vanessa Macias as the suspects. Both were arrested Saturday morning during a traffic stop, the Sheriff's Office said.
It wasn't immediately known if they have attorneys.
Investigators haven't identified a possible motive.