This is an archived article and the information in the article may be outdated. Please look at the time stamp on the story to see when it was last updated.
A Los Alamitos police captain and a city clerk have been identified as the man and woman who were found dead inside a Seal Beach apartment Monday morning following an hourslong standoff.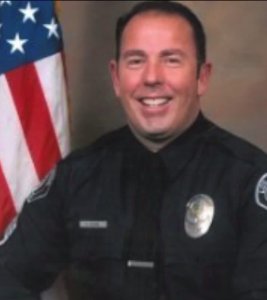 The bodies of 37-year-old Amanda Jensen and 49-year-old Rick Moore were discovered in the 100 block of Seventh Street around 2 a.m., more than seven hours after officers responded to a woman's help call, according to the Seal Beach Police Department.
The line was disconnected at some point during the call, which was made around 7:20 p.m., police said in a news release. Witnesses reported hearing several gunshots.
Officers arriving at the scene surrounded the apartment building and evacuated nearby homes while a SWAT team responded to a possible barricade situation, authorities said.
Hours later, police entered the apartment and discovered the deceased man and woman.
A cause of death has not yet been released, but both had apparent gunshot wounds, police said.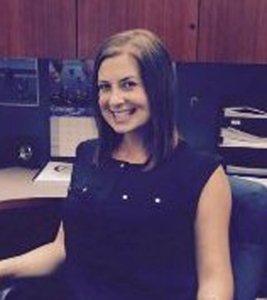 Moore, a resident of Seal Beach, worked as a police captain for the City of Los Alamitos, the release stated. Jensen, of Garden Grove, worked as the city clerk for the city of Westminster.
Later on Monday, Westminster Mayor Tri Ta said he and other employees of the city were "deeply saddened" by Jensen's sudden death.
"We are deeply saddened to learn about the tragic loss of our city clerk, Amanda Jensen," Ta wrote in an email to KTLA. "She has been employed by the city of Westminster for the past 11 years, and was appointed as the city clerk in Oct. 2015."
"She was a great employee," Ta wrote. "She will be missed greatly."
The relationship between Moore and Jensen was not immediately known, but several neighbors told KTLA that the two had just moved to the building four months ago, and had a number of domestic disputes during that time.
"You don't think this can happen close to where you live, especially in a town like this. I grew up here all my life and it's a real quiet town. It just goes to show you that domestic violence can happen anywhere," said one man who did not want to be identified.
No additional details have been released about the incident, which remains under investigation.
Anyone with information is urged to call Seal Beach Police Detective Jeff Gibson at 562-799-4100 Ext. 1109.
KTLA's Matt Phillips contributed to this story.