This is an archived article and the information in the article may be outdated. Please look at the time stamp on the story to see when it was last updated.
As police continued to investigate a high-speed crash that killed two high-school student siblings on Pacific Coast Highway in Wilmington, authorities confirmed the victims' identities on Friday, and the DMV said neither had a driver's license.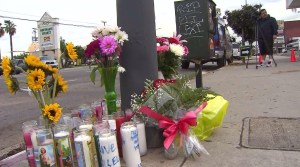 Elexis Garcia, 18, and her younger brother Elias Garcia, 16, were declared dead at the scene of a collision that occurred at PCH and Island Avenue about 3:15 p.m. Thursday, shortly after classes let out let out.
The siblings, who went by Lexi and Eli, were students at nearby Banning High School. Friends began posting messages on social media about the pair shortly after the violent collision, which completely destroyed the red Honda Civic in which they were traveling.
On Friday morning, Los Angeles Police Department Lt. David Smith confirmed the victims' identities. Two other students were injured in the crash as well.
A DMV official told KTLA there was no record of a valid driver's license for either Garcia.
Elias Garcia was driving, an LAPD South Traffic Division officer said Friday.
The Honda had been driving at high speed the wrong way westbound on PCH when it lost control and crashed into a ride-share van, police said.
A dark-colored, American-made pickup truck was speeding alongside the Honda before the crash, also going westbound in eastbound lanes, LAPD Sgt. Dana Adams said Thursday.
The truck sped away, and police were looking for the vehicle.
Adams called the crash between the Honda and a ride-share passenger van "catastrophic."
Surveillance video from a business on PCH showed the two vehicles speed by. In that footage, the car and truck appeared to be traveling on the correct side of the highway.
A spokesman for LAPD on Thursday evening initially described the collision as the result of street-racing. But an LAPD sergeant on scene later said only that the two vehicles had been speeding the wrong way before the crash.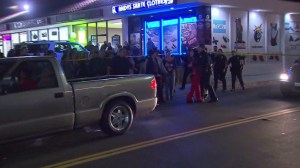 Video from the scene of the crash showed a woman, believed to be the Garcia siblings' mother, screaming and being held back by a police officer and others. Family members at the site did not want to talk to news media.
"I heard that wailing and I knew it was a cry of a mother," witness Irene Tole said. "It just hit me so hard. I cried all last night."
Lexi was a senior at Banning High, while Eli was a sophomore.
"They were very, very close, from what I've been told, inseparable," said Lydia Ramos, a spokeswoman for the Los Angeles Unified School District. "People really are feeling this loss."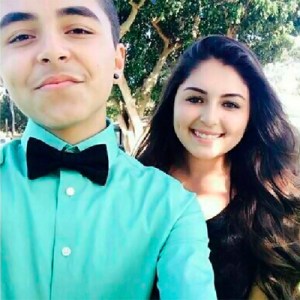 Grief counselors were at the school on Friday, and a flowers and candles were being placed at the crash site.
The two other Banning High students who were in the Garcias' car were injured and hospitalized.
Their conditions were not immediately known Friday morning, but a friend of one of the girls' mothers told KTLA one girl had been released.
"It's very tragic," said friend Gina Espinoza, who visited the other hospitalized girl. "She has a strong mom and she's going through it, she's going through a lot."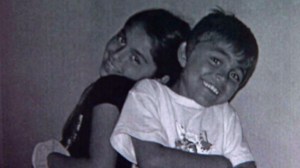 Los Angeles City Councilman Joe Buscaino, who represents Wilmington, started a fund to help the Garcias' family. It was posted on the website of Sharefest Community Development, a nonprofit that was working with the councilman's office on the fund.
KTLA's Feven Kiflegiorgis contributed to this article.
More video: