This is an archived article and the information in the article may be outdated. Please look at the time stamp on the story to see when it was last updated.
Two men have been arrested in connection with the 1999 kidnapping and rape of an 11-year-old girl in Santa Ana after DNA evidence linked the men to the crimes.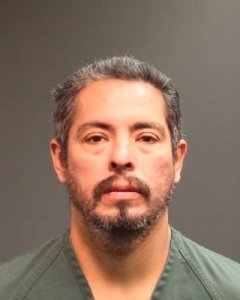 Ismael Salgado, 36, of Chicago, Illinois, and Jose Plascencia, 36, of Laveen, Arizona were recently arrested both on charges of kidnapping to commit a sex offense and forcible rape, the Santa Ana Police Department announced in a news release.
Salgado was arrested at his Chicago home on Oct. 5, and Plascencia on Nov. 6 in Nogales, Arizona.
Investigators said in February 1999, an 11-year-old girl and her friend were walking near the Jerome Center in Santa Ana when the two men pulled their car alongside them and forced the girls to get inside.
One of the girls managed to escape, but the 11-year-old was unable to get out of the car. The girl was driven to secluded parking lots where she was repeatedly sexually assaulted by the two men, before being let go, police said.
After the sexual assault, the girl reported the kidnapping and sexual assault to the Santa Ana Police Department.
"The young girl that got away was very lucky, and in fact we are lucky that this victim got away because God only knows what they would have done," Santa Ana police Cpl. Anthony Bertagna told KTLA.
Surveillance video from a gas station where the suspects stopped to get gas while they had the girl held against her will showed one of the suspects, but detectives were unable to identify either suspect.
The break in the case came earlier this year when investigators reopened it as part of the Santa Ana Police Department's "Cold Case" rape project.
Forensic crime scene evidence was submitted to the Orange County Crime Lab, compared to statewide and national databases, and returned two DNA profiles, with Salgado's DNA resulting as a match.
Investigators began looking into Salgado's background and identified Plascencia as an old friend of Salgado's in the late 1990s and 2000 when they both lived in Santa Ana.
Detectives began following Plascencia and recovered a plastic water bottle he had been drinking. The water bottle was submitted for DNA analysis to the Orange County Crime Lab and later linked Plascencia to the DNA from the 1999 sexual assault.
Both men have been returned to Orange County to stand trial and are each being held on $1 million bail.