This is an archived article and the information in the article may be outdated. Please look at the time stamp on the story to see when it was last updated.
Men on both sides of a shootout were charged with murder Friday after a 3-year-old boy was fatally struck amid the exchange of gunfire in a Compton liquor store parking lot earlier this year.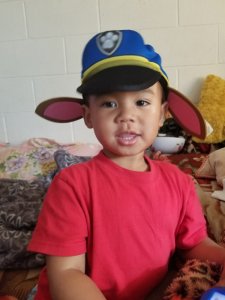 Kevaughn Harris, the 27-year-old boyfriend of the boy's mother, and Dwayne Ward, 30, were each additionally charged with shooting at an occupied vehicle and possession of a firearm by a felon in the Jan. 20 incident, the Los Angeles County District Attorney's Office said in a news release.
Prosecutors say the violence that erupted and killed 3-year-old Franklin Ponros was due to Harris and Ward being members of rival gangs.
Both men were in the area of a corner store on the 2800 block of West Alondra Boulevard around 7:45 p.m., as Franklin and his mother sat nearby inside a parked car.
Ward, sitting in a nearby vehicle, allegedly got into a verbal argument with Harris, who was walking toward the car that his girlfriend and Franklin were in, according to DA's officials.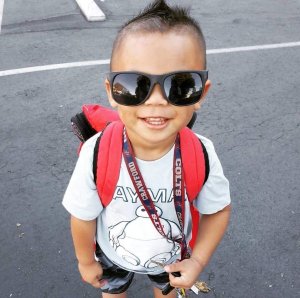 Both men then produced handguns and opened fire on each other, prosecutors said. Surveillance video released of the incident appears to show Harris fired the first shot.
At some point, Franklin was fatally shot while sitting in the backseat of his mother's car. Investigators have previously said the car was already speeding away when Harris and his girlfriend realized Franklin had been shot.
They frantically stopped at Mexican restaurant in Carson pleading for help, witnesses said. A customer there called 911 and Franklin was taken to the hospital, where he was pronounced dead.
Two days after the violence unfolded, on Jan. 22, Ward turned himself in to sheriff's detectives. Harris, however, was only arrested on Wednesday, March 21, according to a news release from the L.A. County Sheriff's Department.
Ward had been on parole for robbery and the time of his arrest and is being held without bail, officials said, while Harris was being held on $2 million bond.
Ward and Harris could each be given a possible maximum sentence of life in prison if convicted as charged, prosecutors said. Both were expected to be arraigned on Friday.
Sheriff's officials are continuing to investigate the case.