This is an archived article and the information in the article may be outdated. Please look at the time stamp on the story to see when it was last updated.
The investigation into a string of vehicle thefts from a car dealership in Ventura has led to the arrests of two men and a woman in connection with the crimes, police said Friday.
The suspected thieves — Antonia Carachure, 23; Alex Mirras, 21 — were arrested following an investigation into reports of stolen vehicles. An additional suspect, 32-year-old car dealership employee Ali Maadarani, was arrested after detectives identified him as a possible co-conspirator in thefts at the business, authorities said.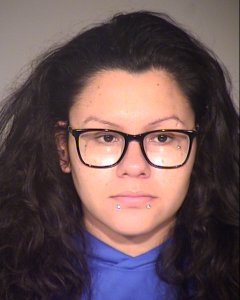 Detectives were investigating thefts from the dealership before a break in the case came on March 15, when two stolen vehicles were found in the 1200 block of Calle Arroyo in Thousand Oaks, authorities said. Soon after, investigators served a search warrant to a home located in that same block.
While the warrant was being served, Carachure and Mirras were arrested on suspicion of vehicle theft, officials said. Carachure posted $50,000 bail while Mirras posted bail forf $20,000.
Once those two arrests were made, authorities continued to investigate until they identified Maadarani as an employee at the Ventura car dealership who is suspected of being involved in the thefts. He was arrested after detectives arrived to his workplace in the 6000 block of King Drive in Ventura on March 22.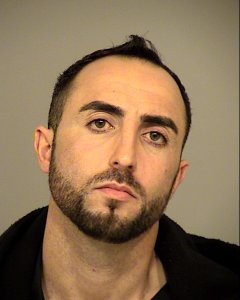 He was later booked on suspicion of conspiracy to commit a crime, vehicle theft and embezzlement. His bail was set at $200,000.
The following day, on Friday, detectives served a search warrant at Maadarani's home in the the 39000 block of Chantilly Lane in Palmdale, where they allegedly found more evidence tying him to vehicle thefts.
Officials with the Thousand Oaks Police Department's Special Enforcement Unit and the Ventura County Sheriff's Office led the investigation into the case before announcing the arrests on Friday.