This is an archived article and the information in the article may be outdated. Please look at the time stamp on the story to see when it was last updated.
Two people were rescued after a boat crashed and capsized into a break wall near Marina del Rey Wednesday night, according to the Los Angeles County Fire Department.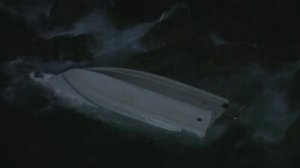 The incident was reported about 8:50 p.m. when the boat crashed against a break wall in the marina.
Los Angeles County Sheriff's Sgt. Brent Carlson said people on another boat in the area witnessed the incident and alerted authorities.
The victims were in the water about 10 minutes before rescuers arrived. One of the victims was holding onto a rock and the other was not far behind, Carlson said. He said they managed to put on their life vests before ending up in the water.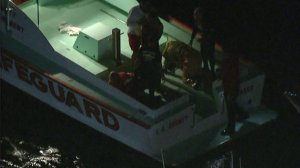 Carlson indicated that the victims were setting lobster traps at the time, when their propeller likely got caught in a trap and the boat went "dead in the water."
Aerial video from Sky 5 showed two people being pulled from the water and onto a lifeguard boat.
It did not appear that the people were injured during the incident, but were taken to a hospital as a precaution.
Carlson said they were able to give authorities a statement after the rescue.
KTLA's Matt Phillips contributed to this story.