This is an archived article and the information in the article may be outdated. Please look at the time stamp on the story to see when it was last updated.
A 20-year-old woman was sentenced to life without the possibly of parole and a 23-year-old man received 15 years to life in the 2014 violent beating death of a USC graduate student near the campus.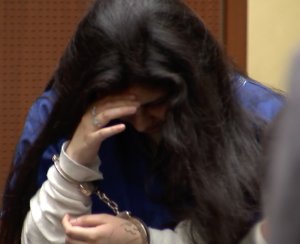 Alejandra Guerrero, who was age 16 when the murder of Xinran Ji occurred on July 24, 2014, and Jonathan Del Carmen were sentenced for the crimes on Friday morning, according to the Los Angeles County District Attorney's Office.
Ji, 24, walked home just before 1 a.m. from a study group near USC when he was confronted by a group of people that included Guerrero, Del Carmen and others, according to the District Attorney's Office in a previous news release.
Prosecutors in August said the group targeted Ji because he was Chinese and they assumed he had money, according to the L.A. Times.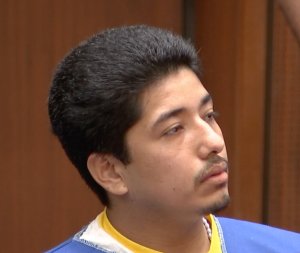 The grad student was struck several times with a wrench and a bat before he was able to run away, the District Attorney's Office said.
Andrew Garcia, 22, caught up to Ji and struck him repeatedly with the bat but the graduate student was able to get back to his apartment.
The graduate student died in the apartment, authorities said, and a roommate found him hours later.
Los Angeles Police previously said a trail of blood led to his 30th Street apartment near the university.
Additionally, the four robbed a man and woman near Dockweiler Beach, the DA's office said.
Rose Tsai, the attorney for Ji's parents, said the family is concerned about the case's outcome because of the brutal way their only child was killed.
"They don't want their son to die in vain," Tsai said after the sentencing. "They want this case to be able to make a positive impact on the security of our community."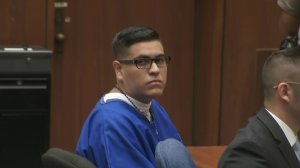 Garcia was sentenced to life in prison without the possibility of parole in the case on Aug. 16. He was found guilty in June 2017 for first-degree murder, robbery, attempted robbery and assault with a deadly weapon, the DA's office stated.
In October 2016, Guerrero was convicted of first-degree murder, assault with a deadly weapon, robbery and attempted robbery, authorities said.
Del Carmen pleaded guilty to second degree murder on Aug. 18, according to the DA's office.
Another defendant named Alberto Ochoa, 21, has pleaded not guilty and is awaiting trial, according to the L.A. Times.
USC issued a statement Friday afternoon grateful for everyone involved who worked to "ensure justice" in the case and specifically thanking the Los Angeles Police Department and District Attorney's Office.
"We continue to mourn the loss of Xinran and keep his family in our thoughts," the statement said.
Correction: An earlier version of this article gave an incorrect age for Guerrero and an incorrect sentencing date for Garcia. The post has been updated.
KTLA's Jennifer Thang contributed to this report