This is an archived article and the information in the article may be outdated. Please look at the time stamp on the story to see when it was last updated.
The owner of two small dogs with medical conditions who went missing after a Culver City home burglary said Sunday she feared the animals had been stolen and offered a $500 reward for their safe return.
Sue Downing's home was allegedly burglarized Friday and her two small dogs may have been taken.
"I've scoured the house, the yard, the neighborhood. I hope somebody has them," Downing said.
While one of Downing's three dogs remained at the ramshackle residence, she worried the other two may have been taken in order to be sold to new owners.
"Of course I feel really invaded, but really, I don't care about any of the property. I just want the dogs back, they're my family. I'm worried sick about them," she said.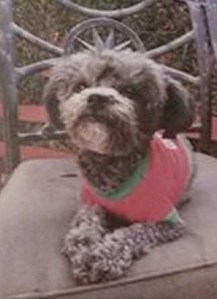 Penny, a 13-year-old Pomeranian, took medication for a heart condition, Downing said.
And Spice, a 3-year-old terrier, was born with a birth defect that caused her to limp.
Both were described as sweet, friendly dogs who were microchipped but did not have their collars on during the incident.
Anyone who spotted either dog was asked to contact Downing at 310-766-0491, 310-473-5906 or 214-517-2423.