This is an archived article and the information in the article may be outdated. Please look at the time stamp on the story to see when it was last updated.
Police in Thousand Oaks were asking for the public's help Tuesday  in identifying two men wanted in for robbing two Taco Bell restaurants in less than two weeks.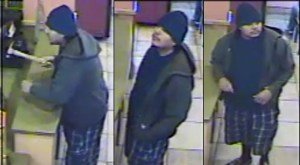 The first incident occurred on Dec. 3 at the Taco Bell on E. Avenida De Los Arboles in Thousand Oaks.
The lone suspect entered the restaurant and ordered food and when the clerk opened the cash drawer, the man pulled out a hammer and demanded money, according a news release from the Thousand Oaks Police Department.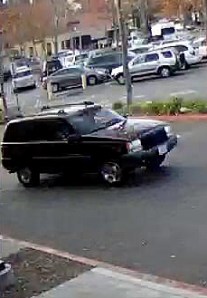 Witness told police the man ran out of the restaurant and fled in a maroon colored Jeep Cherokee.
The Jeep drove through the Vons shopping center and was last seen turning southbound onto Erbes Road, police.  Detectives believe there were two other occupants in the vehicle.
The second incident occurred Monday at a Taco Bell on N. Moorpark Road.  Authorities believe the same robber was involved, but this time he had an accomplice.
The pair followed the same routine during the second robbery. The first man ordered a drink and when the clerk opened the register, the second man stepped forward with a knife and demanded money, police said.
Both suspects exited the restaurant and were last seen heading eastbound on foot in the alley behind the business.
Anyone with information was urged to contact Detective Todd Welty at 805-494-8224 or Ventura County Crime Stoppers.